O

mega

C

ubed.net
Information
The Veracity HIGHWIRE Powerstar Ethernet and Poe over coaxial cable adapter can deliver both Ethernet data and up to 25 watts of PoE power to the remote end of the cable
Related Links
Ethernet over Coax Cable Adapter
4-port High speed Ethernet over Coax Cable Adapter with Power over Ethernet (PoE) output.
Ethernet over coaxial cable is not a new concept. Two significant generations in the development of Ethernet, 10BASE5 and 10BASE2 made use of coaxial cable.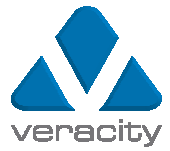 You are Here:- Home >> Products >> Network Solutions >> Veracity >> Ethernet over Coax >> Highwire PowerStar
- Ethernet and PoE over Coax Adapter

Veracity HIGHWIRE PowerStar is an Ethernet to coaxial cable adapter that adds PoE to the network port. The adapter converts the symmetrical send/receive Ethernet signals into asymmetrical signals and then combines them to be transported over a single strand of copper. With the addition of PoE over Coax, you can deliver up to 25 watts to the remote end, eliminating the complexity of installing local power supplies. Two models are used, as shown in the diagram below. The BASE unit receives PoE power and transmits it down the coax. The CAMERA unit receives power from the coax and delivers up to full PoE Plus power to the IP camera. If PoE is not available, or for an extra power boost at either end of the cable, just connect the optional power supply. No configuration or measurement required, simply connect the HIGHWIRE PowerStar adapters to each end of the coaxial cable. The HIGHWIRE PowerStar features Veracity's unique SafeView display, which provides an instant and easy-to-understand confirmation of network and power status right across the cable, with no need to access remote equipment to check connections.


- Specifications

RANGE

For more information see [Veracity HIGHWIRE Powerstar - Range] . Examples, with full 100Base-T throughput:

10 watts of PoE at 265m (880ft) of 22AWG CCS RG-59 from a Veracity power supply
10 watts of PoE at 300m (1000ft) of 20AWG RG-59 from an 802.3af PoE switch
20 watts of PoE+ at 300m (1000ft) of 20AWG RG-59 from an 802.3at PoE+ switch
25 watts of PoE+ at 500m (1600ft) of 14AWG RG-11 from a Veracity power supply
POWER
Unit power 1.5 watts max
BASE PoE in IEEE 802.3af or 802.3at, class 4 (25.5W max)
CAMERA PoE out IEEE 802.3af or 802.3at, any class (25.5W max)
DC power input 40-57 volts, 0.7 amps max, class 2 isolated, screw terminal
NETWORK
Auto-configuring for speed (10BASE-T or 100BASE-T) and duplex
Patch or crossover cables auto-detected
DIMENSIONS
84 x 54 x 24mm (3.3 x 2.1 x 0.95in) / 102mm (4in) including connector
100g (3.5oz)

- Applications
Upgrading to IP
Delivering full network connectivity and standardised, centrally-sourced power without recabling, HIGHWIRE removes many of the barriers to upgrading systems from analog to digital.
New installations
With the familiarity of coaxial cable and the reliability and cost advantages of PoE, HIGHWIRE PowerStar is an effective choice for the installation of new IP video systems where cable runs may be very long or inaccessible.
Long range extension
Connecting HIGHWIRE PowerStar units back-to-back allows the network signal to be repeated without local power, enabling extension of Ethernet up to 4km (2.5 miles)
Anywhere there's coax!
The ability to convert coax into a network connection without requiring power has many advantages in upgrading CATV or satellite systems in hotels or other buildings, among other applications. HIGHWIRE technology has been successfully used with 50 ohm cable and many other non-video types.

- Documentation
[Find out more...]
Veracity Highwire PowerStar Ethernet and PoE over Coax Adapter "Technical Data Sheet", 1,791 kB pdf file.
[Find out more...]
Veracity Highwire PowerStar Ethernet and PoE over Coax Adapter "Installation Guide", 599 kB pdf file.
To view the .pdf file, you will need the free Adobe® Acrobat® Reader or plug-in. If you do not have Acrobat Reader, please select the "Get Acrobat Reader" icon for further instructions. Request Information:
E-mail

- Order Details
O

mega

C

ubed.net does not sell on-line. Orders (See Order Options for Details) can be placed by telephone, email or fax.
| | |
| --- | --- |
| Product Codes | Description |
| VHW-HWP-B | HIGHWIRE PowerStarTM Base unit |
| VHW-HWP-C | HIGHWIRE PowerStarTM Camera unit |
| VPSU-57V-800-xx | Optional 57VDC 800mA power supply (xx=US/EU/UK) |
| VHW-WMB | Wall mounting bracket (one HIGHWIRE unit) |
| VHW-RMB | 1-U Rackmount kit (for up to 8 HIGHWIRE units) |